May 2019 - Coming soon! Our 9-watt and 18-watt lamps will soon be available in new "Universal Power" models that operate on both AC and DC power - without the need for a separate adapter! Watch this space for updates as they become available.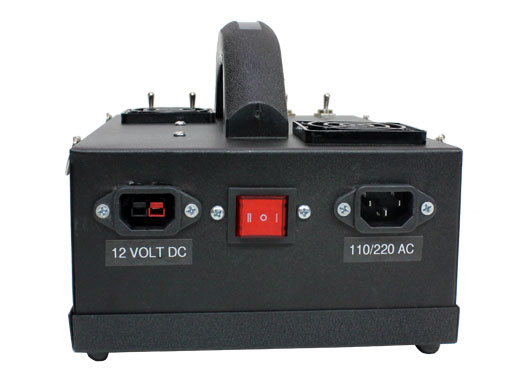 Example of 18 Watt Triple lamp with Universal Power (AC and DC)
March 2019 - We regret that filter glass is no longer available for purchase as a stand alone item. We will continue to offer warranty service (including glass) for lamps that we have manufactured. However, individual (loose) pieces of UV filter glass are no longer offered.
October 2018 - The Torcia 365 UV LED flashlight has been superseded by the Convoy S2+ 365nm UV light with LG LED. The new light has a more efficient design that offers approximately two times the amount of UV compared to the original Convoy S2+ UV flashlight. You've got to see it to believe it!
June 8, 2018 - Our brand new website is now online! It is mobile responsive and should work much better on phones and tablets. Please take a few moments to explore the site and if you see something that doesn't look right, please contact us and let us know.
April 2018 - Our 9 LED and 51 LED flashlights are back in stock!
February 2018 - Thanks to everyone for another great year at the Tucson Gem & Mineral Show! We'll be back again in 2019, hope to see you there!